Feb
2009 19
The Reader's Oscar night has one man asking, will the Pentagram ever get the same respect as The Star of David
OPINION PIECE: DANNY KENNY — The five Oscar nominations and Kate Winslet's Best Actress win for "The Reader" give a twist to the old cliche, "if a picture paints a thousand words." "The Reader" uses a thousand words to paint a picture — and such moving pictures can affect the hearts and minds of millions of people all over the (Golden) Globe.
In the past, a very different kind of "Oscar" (Wilde) once declared,"Illusion is the first of all pleasures" — and as we all know, Hollywood is the Master of illusion.
So let's take a critical look at the Oscars' favorite Hollywood clichés. Who and what does Hollywood teach us to love and hate by using its own distorted images? Here are the first two nominees for hero and villain. (Insert your own smarmy generic Oscar Host:)
Our first star is a shining symbol of hope against religious intolerance. I refer of course to The Star of David, which has come to represent a nation of survivors who were demonized and caricatured as villains throughout history. Thanks to the power of film (and TV) they have become a symbol of hope for a victimized minority who has triumphed over centuries of persecution and adversity.
Meanwhile our other featured nominee has been just as frequently portrayed as a dark force. I refer of course to The Pentagram, which has come to represent the demonized, Satanist, witches and weirdos. It's become the number one horror star, popularly depicted as the six, six, sick psycho villain in slasher movies and psychodramas. This symbol is guaranteed to strike as much fear into the public's hearts as Dracula's stake or Hitler's Swastika.
"And the winner is … (Open envelope) … The one we believe in most. . . because we see it all the time, therefore it must be true."
So who decides who the real villains are? Lets forget our personal demons for now and let's look at one of Hollywood's top choices.
"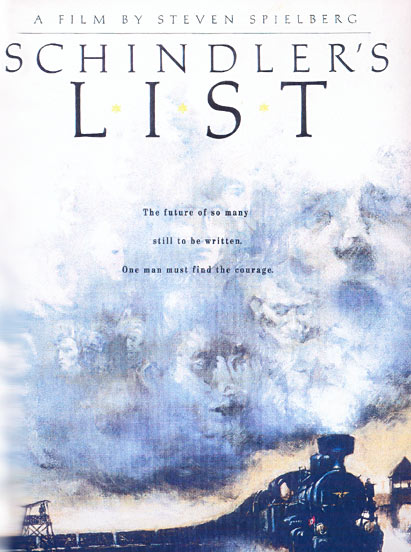 The Reader" is just one film in a long tradition of Holocaust-inspired "made for Oscar releases" that serve to remind the public on an annual basis that Nazis are baddies. . . in case we hadn't figured that one out yet.  The Nazis have been the number one choice since "Sophie's Choice" became Oscar's, earning five nominations and a win for star Meryl Streep in 1982.
And the song remained the same, as Oscar "Schindler's List" simply became Oscar's list in 1993 when it was nominated for 12 Oscars and won seven. In 2002 "The Pianist" hit the right notes and scored heavily – three out of seven times, including best director for confessed child molester, Roman Polanski, which was one clear (legal) case that hit a discord with many and a blatant example that the Academy's choices are certainly not unbiased in whom they celebrate or tone deaf in what they choose to ignore.
So what about other issues and groups who they choose to miscast or castigate?  Over the last 25 years Hollywood has repeatedly encored and explored the genocide and persecution of some of its most powerful players' ethnic roots, while continually hitting a sour note when it comes to producing anywhere near as many movies about other minorities' struggles against persecution and prejudice.
Thankfully some of these disenfranchised groups have evolved over the years into more positive roles and role models, as the political climate has changed, or, like Spike Lee, they found their own voice and tried to re-dress the balance of the prejudice that their exploitation created.
For many years the cowboys were the Western heroes in the eradication of America's indigenous peoples, proving some screen images are indelible and people believe what they see until told otherwise. Which (Not the Wicked type) brings me to the ever present and growing minority that hasn't been given an opportunity to tell their story in their own voice: the Witches' voice of the real life and death Pagans. On the contrary, Hollywood has taught people to fear and loathe them by scrawling the Pentagram on the walls of every satanic-serial-killer type movie and using caricatured evil stereotypes of manic, cackling dagger-wielding Witches in films and TV shows. Look no further than last week's depiction of a wiccan in an episode of The Mentalist called Redrum.
The fact that Pagans do not believe in Satan — and that the wiccan creed is, "Do What You Will But Harm None" — makes a mockery of TV and film producers' misuse of the Pentagramed athame (a ceremonial dagger still used symbolically in Pagan ritual) to demonize the Pagans in acts of human sacrifice.  This  practice has no real factual historical evidence to support it.
What's far more alarming for me is the lack of compassion their depiction of Pagans displays, despite the fact that the idea of burning witches is said to have originated with Saint Augustine (354-430) who stated "that pagans, Jews, and heretics would burn forever in eternal fire with the Devil unless saved by the Catholic Church."
Even so, Hollywood heavyweights have never empathized or dramatically broached the centuries-long genocide and persecution of Witches and healers (mostly women), known as the "Burning Times."  This is the term for the first major witch-hunts that began in 1450 in many western European countries, and became a Holocaust over the next 300 years.
But, hey, I'd be the last person to turn this into another "Witch Hunt."  So I use the term "Holocaust" advisedly by its dictionary definition – i.e. "Great destruction resulting in the extensive loss of life, especially by fire." This is a fair description of the witch-hunts where many of the victims were tortured and burnt alive, an issue that still seems to be ignored by the media and films. In fact, witches and folk healers are still put to death in some Islamic and African countries.
So "harm none," in my personal creed, means I have no wish to compare people's pain or history.  Pain lives with the survivors, and often history belongs to the persecutors and victors — and so, by necessity, do the estimates of such tragedies.
This makes it even harder for the Witch who is writing this column to understand why the-powers-that-be in Hollywood don't think that the persecution of Pagans and women healers is a story worth telling, and a dangerous stereotype worth breaking.  Instead, we are caricatured as wicked-witch figures in teen slasher movies like Halloween III: Season of the Witch, and other mindless entertainment.
I know the public doesn't have the power to control what Hollywood and major TV production companies churn out. But producers do respect the power of money, so you do have the power to do yourself a favor and not buy into their bias.  You can bypassing the box office and not buy a ticket. The next time you see someone wearing a pentagram dangling around their neck as they kill someone on screen, you have the power to turn it off — or turn it over.  If you see someone at work or at a party wearing a Pentagram, the least you could do is just ask him or her if they're a Pagan.
Rather than asking them, "So is it true what I saw in a film that you . . ." or as me Granddad used to say, "Say nothing till you hear more, and believe half of what you see — and less of what you hear".
Maybe now that we have someone in power who believes in the vision that everyone in America has a voice, perhaps President Obama might even help. So when next time he asks, "Can we change?"  We can all reply, "Shalom Brothers and Sisters! Yes we can! Wiccan! Yes Wiccan!"
If this spoke to you, here are five similar articles.